Now, let's get right down to it....

What you see is what you get with me. I am just me and I love to have fun!

Even in my classes. I am a goofball. My friend gave me a sign that reads, "I tried to be good, But I got bored" What can I say?

I am a Professional Independent Copic Instructor. I have taught Internationally but mostly stay here in the States. I travel quite a bit in the Mid Atlantic Region, East Coast, and Midwest. But I have Copics and I am not afraid to travel with them.

That isn't all I do, I own the

Facebook Group Passionate Paper Creations and Friends

and run my own Design Team. To keep it more interesting, I still work with over 50 Sponsors to help them grow their business through social media in our group, plus continue to look for new Companies that I feel fit our group. That's me now, the "Professional Me"
Now for "Just Me" - I am proud to say I have FINALLY RAISED 2 beautiful men! Stephen and Ryan. Whom I still call by their little nicknames. We all live in different states, it is hard but there are lots of calls and face timing. And lots of I love you's going around.
I am married to Jeff who really gets me! He loves me because I am a total goofball, or in spite of, whichever, I will take it. He get's what I do. Better yet, he understands that I color little girl images, cartoon looking animals etc. That I make cards that are sweet and whimsical and never mail them out. I do blog about them, and share them with my Facebook Friends. He supports me and he thinks it is awesome! He even says I work harder and more hours a week than he does, and He's a General Manager, VP for our Newspaper. Well, you know what? I am just going to let him think that. I feel like some days I work really hard and other days I get to play all day coloring. So please, do not tell him. Let's let him think I work myself to the bone!
Being empty nesters that are only 51 years young has its perks. But I also miss my boys and motherhood very much. So now we have two furry children, which are spoiled to the rotten core! Tucker i.e.: "Big T" our son is a 4 1/2lb Yorkie. He really runs the house and we just pay for everything. Gigi, i.e.: "Lil G" our baby girl YorkiePoo and is only 2lbs 6 oz. By the way "Lil G" runs Tucker!
I would love to share my love of coloring with you!
xo,
Rhea
rheaweigand@gmail.com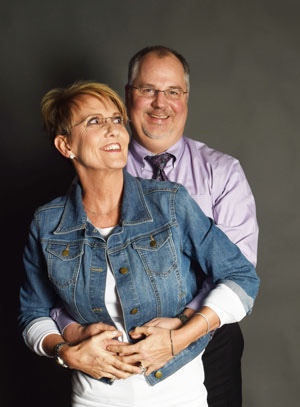 My Facebook Group:
Certifications:
Teaching:
Disclosures
Copyright/Intelectual Property
-
All of the content, including but not limited to text, photographs, images and concept design works are © 2012 - 2018 for Passionate Paper Creations, LLC/Rhea Weigand, the original designer. They are for personal inspiration only and may not be copied for the purpose of sale, publication, or contest submissions. Color Palette'smay not be copied in any form and distributed through social media. Color Palettes may not be used to create or distribute another artist work. Any other form of Color palettes should be original concepts.
Past Design Teams:
Stampendous - Still on Teaching Team
Tiddly Inks
Make It Crafty
May Arts Ribbon
Kraftin Kimmy
Di's Digitals
Little Darlings
DoveArt Studios


Guest Design Teams:
My Favorite Things
Little Miss Muffett
Lawn Fawn
Publications:
Annie's Altered Art with Copics
Stampendous Catalogs
Hobby Lobby Magazines
If you don't want to miss Rhea's post or get to know her better sign up to receive my post in your email